MORE INFO, VIDEOS, before and after restoration PHOTOS of 1901-1953 "INDIAN" brand MOTORCYCLES
page updated 8 July 2022
To make sure you are seeing the latest version of this or any web page and not an older "cached" version, click the icon at the top of your browser for "refresh" or "reload". It is a little "C" button with an arrow at the top end of the C, usually near the left side.
From the 1962 Death Valley Run, a Chief (looks like early 1950's) with the owner dressed like a native Indian. That is a dog on the seat. Wonder if the dog rode all the way with him?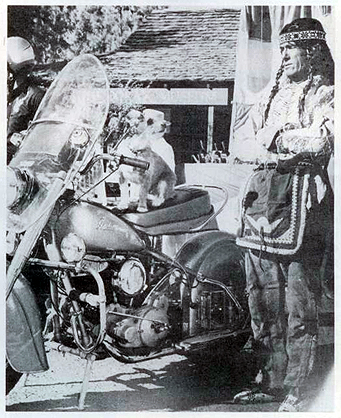 Here is a 1940 or '41 Chief seen at Paris, Canada in June 2014: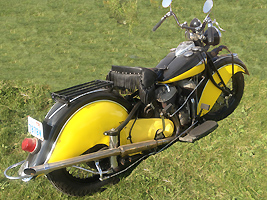 Here is a cute 1940? Scout with a custom pink and red paint job that I saw in 2004: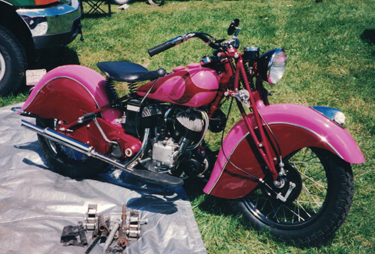 VIDEOS (courtesy of YouTube)


Above video is about a 1938 Chief, with some history of the bike.


Above shows what goes on inside a 1940's era Indian Chief engine when it is running, less the gasoline and air mixture from the carburetor and less the explosions in the heads which aren't attached here, nor are the high tension leads and spark plugs. Seems this rebuilt 1948 mill is being broken in. Clever. Can anyone tell from the talk which country they are in?


Here is a Youtube video of an immaculate, beautiful dark blue 1953 Chief being started.


In the USA, a supposedly very low mileage (4,800) unrestored 1948 Chief, for sale on E-Bay in Aug 2014.


Another unrestored red 1948 Chief being started and ridden off. Anyone know what country, city?


Here is a restored 1947 Chief, somewhere in the world, doesn't look like US lience plate, being started and ridden briskly along the highway. One of the best action scenes of this site.


red 1947 Chief for sale by chrispy350


Alec MacKaye starting up and riding his 1947 Indian in Washington, DC


A rusty 1948 fires up after some work by Kiwi Indian in California


"Phoeticmuse" of Maine and one of his many old Chiefs, this a 1936 running around.
For more YouTube videos from the Ironwood boys in Maine visit http://www.youtube.com/user/phoeticmuse


1935 frame with 1948 motor. New gear case, Crane single fire, CV carburetor with Dyna Jet, 12 volt Cycle Electric alternator, King Clutch. A great runner.


Hot Rod pinup gals with very good 1950s style rock song as background music.
BEFORE AND RESTORATION: Before:
Below is an unrestored 1929 Chief, then an unrestored 1939 Sport Scout, then an unrestored 1949 Arrow 220 cc. single, then a bunch of shots of a 1947 Bonneville Chief found in a barn around 2010. Note the shot showing the big hole in the front crankcse and the major crack though the frame. Reason bike has different colored fuel tank on one side from the other is these are separate "split" tanks and someone must have replaced the original left tank with another. (Click on the thumbnail sized images to enlarge them.) Then there is a white unrestored 1950 Chief which was bought and sold by Starklite Cycles in California. Then in the last thumbnails an unrestored 1953 New York police Chief (for sale on Ebay April 2011). Compare to the two restored 1953 Chiefs which follow to appreciate how much effort. time and money goes into a good restoration, and how polishing, chroming and painting can turn an Ugly Duckling into a Swan.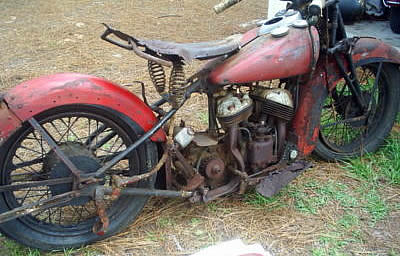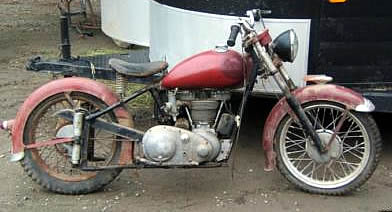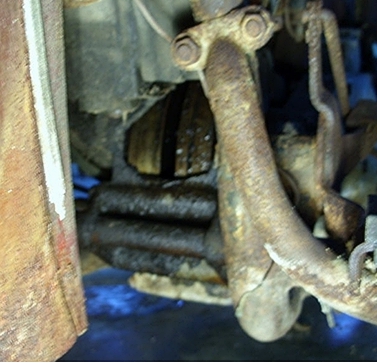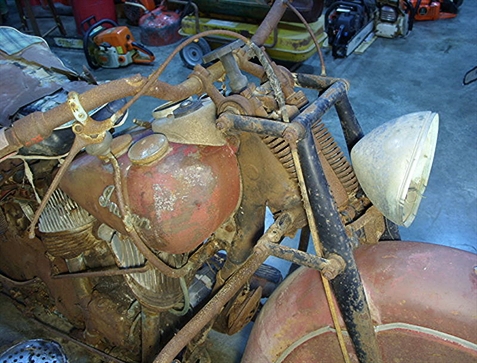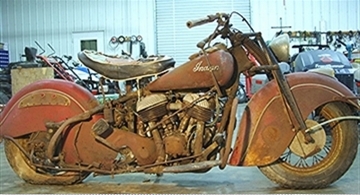 (click on small thumbnail images to enlarge)
Still more unrestored Chiefs from EBay circa Fall 2012 thru end 2014. These range from 1946 thru 1953. Click on small thumbnail images to enlarge.





















Support my advertisers to keep this site running.

BEFORE AND RESTORATION: After:
Here are some well restored Chiefs: First is a 1930's Chief I shot at Oley PA May 2012,
and another one (1937?) that is very slightly customized with the entire frame painted red and some extra yellow pinstripping and a white seat with white fringe.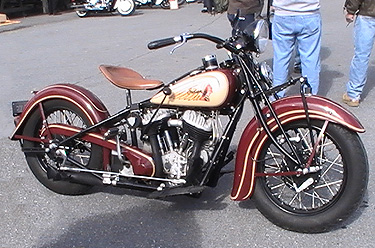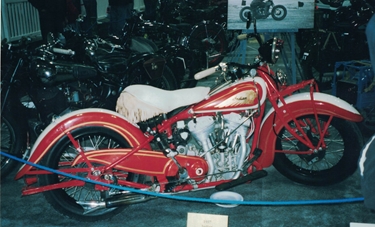 Here is a well restored 1948 Chief but with chromed forks and a red and white paint job and some extra fringe and fender flaps: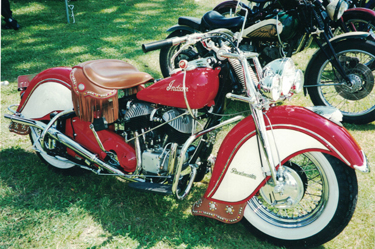 Then some perfectly restored 1950-53 restored Chiefs: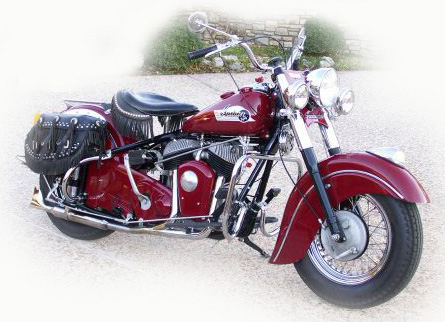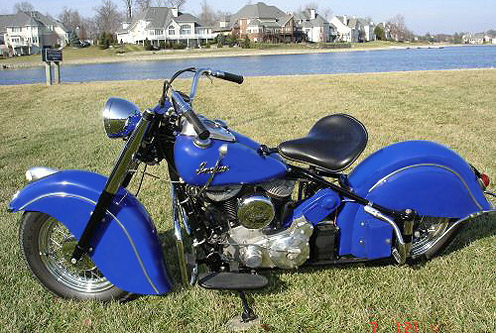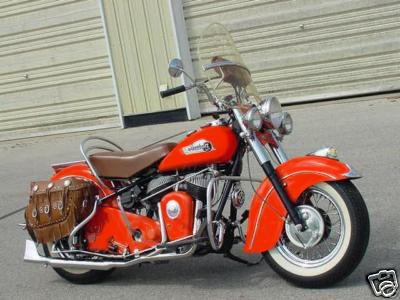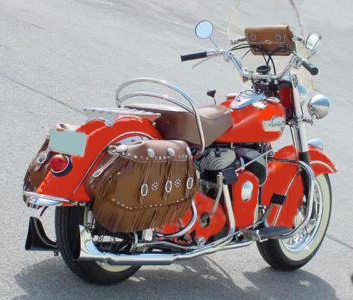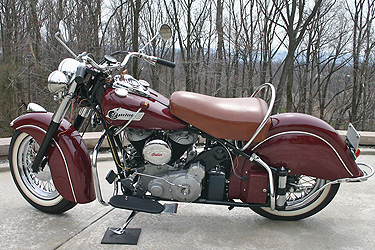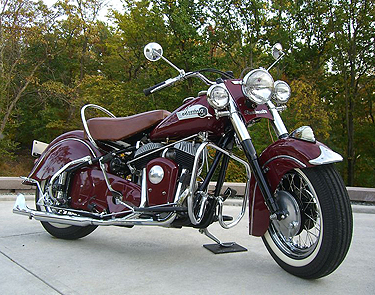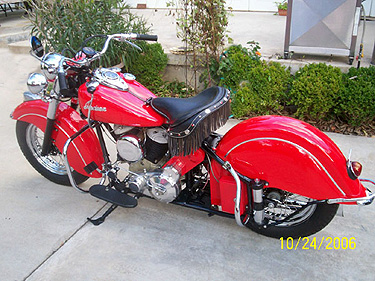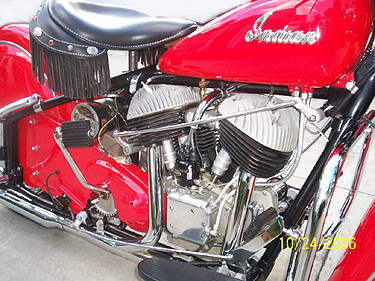 Before and After Dash
(not same bike but to give the idea, click to enlarge)
Indian Fours
We start with two 1930 Indian Fours, a black one showing the right side and then a left shot of the red one. Then a closeup of the red one's engine.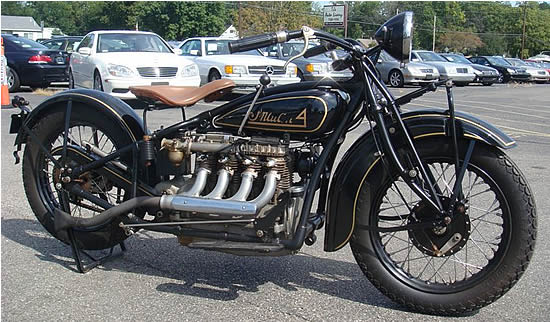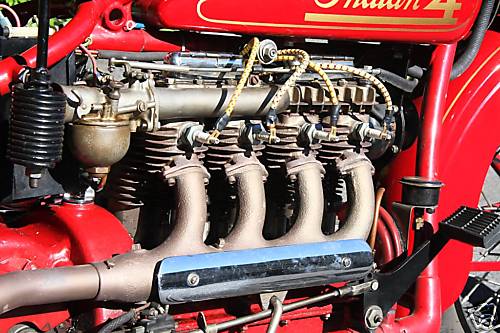 Then a closeup in B&W of a 1934 Four mill taken from the left, then a color shot of the right side of a 1938 - note the nice paint job on the tank.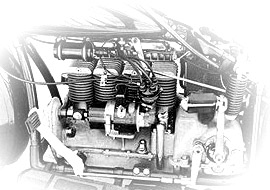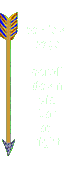 In 2005 I photographed thie 1930's Four ridden to the CVMG Paris Ontario rally: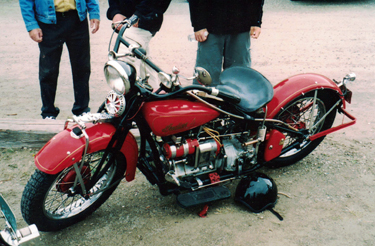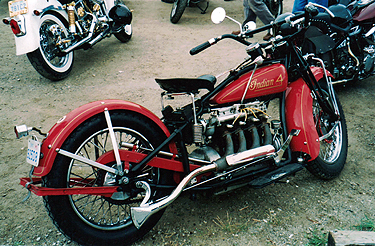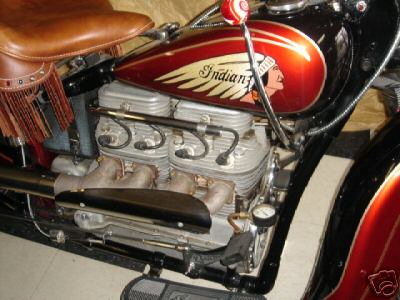 Next is a 1938 Four in gray and maroon, left side, restored by Krumm's of Texas. Then a 1939 in Orange and cream or yellow, shot from the left rear. This one has chromed front end.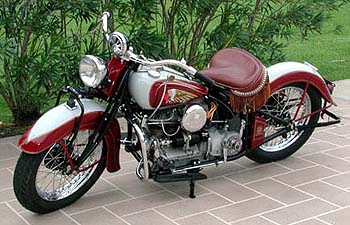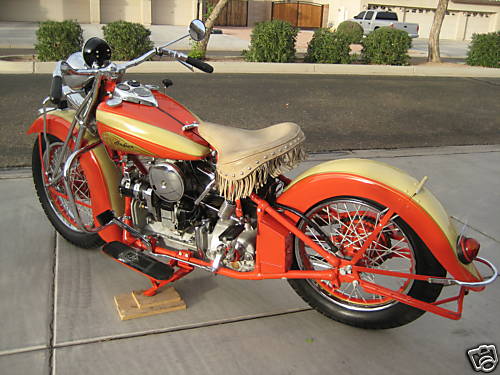 Next is a dark red unrestored 1940 Four.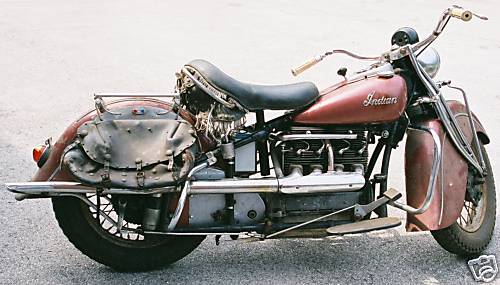 The next two shots are of a 1941 Four, slightly over-restored; basically the same bike as the unrestored 1940 above, but with 5" X 16" wheels and tires and a lot of hard work and money invested (and a solo seat instead of the usual Chum-Me seat).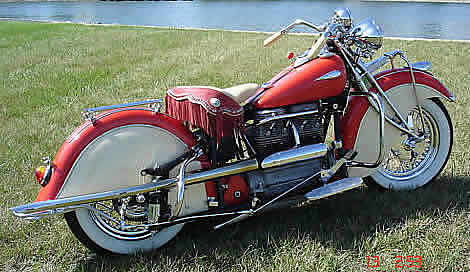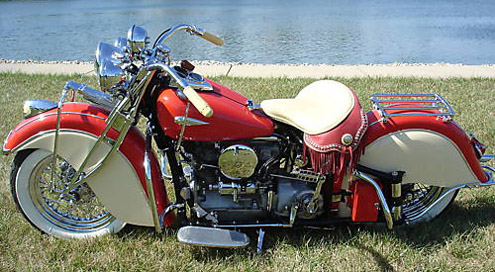 Then we have a left side closeup of a 1942 Four engine. there were very few 1942's built. They had the same specifications as the 1940/41's. 1942 was the last year for the traditional Indian Four. Next is a restored, not over-restored, 1940-42 Four seen at the Rhinebeck AMCA rally in summer of 2013. See other pages of this site for later experimental and prototype fours which never saw production.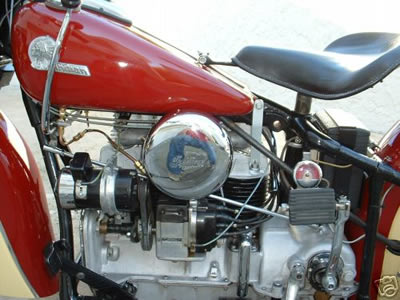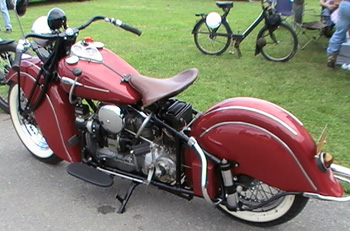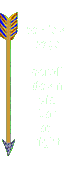 This stock condition blue 1941 Four was on auction from Mecum a few years ago:

Experimental and Prototype Postwar Fours
I photographed this at the AMCA meet in Rhinebeck NY in 2007. The AMCA owns this once top secret inline four built supposedly in 1941 but probably around 1949 since based on the Arrow and postwar Scout (later called Warrior) engines. Front end also looks Warrior as does rear suspension. Shaft drive probably taken from the Model 841 and probably the 4 speed foot shift used on the 841. Since it has four Arrow OHV cylinders inline, the engine would have been 854 cc. but most sources list it as an 880, not that 26 cc makes any difference to power. This lean machine looks like it would have been fast and had good handling. This was far more advanced than anything Harley produced until their recent V-Rod.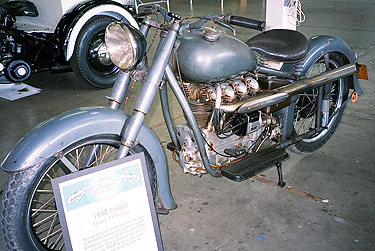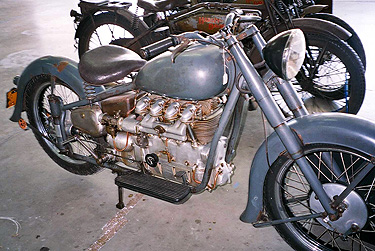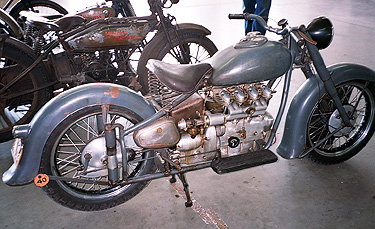 Below is photo of 1945 "Solo Four". If anyone has more photos or info, please provide. Where is this bike now?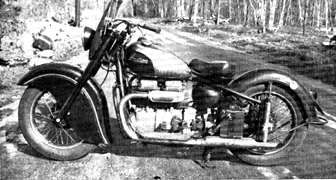 Recent Images of Indians, Hendersons, Crockers, Harley flatheads and Specials
Below is the late Charlie Mahoney's shop that I photographed around Y2K with his Four parked in front. Then a closeup on the Four from the right front. Then some shots from inside. The very old Indians appear to be from about 1915. The shot of three bikes (red on left, green on right) is two Chiefs and an "841" in the middle.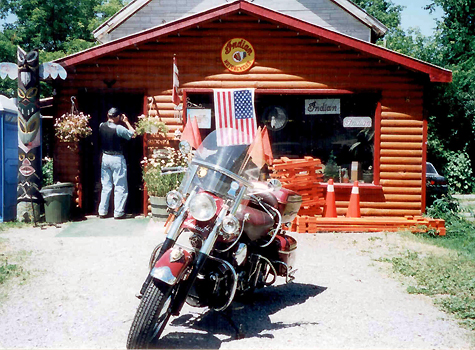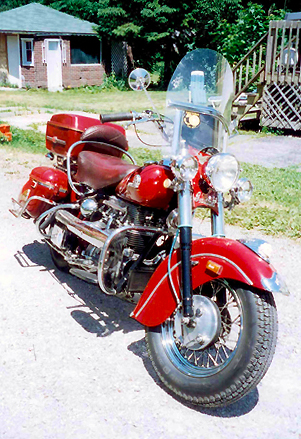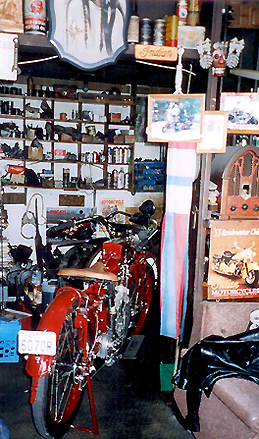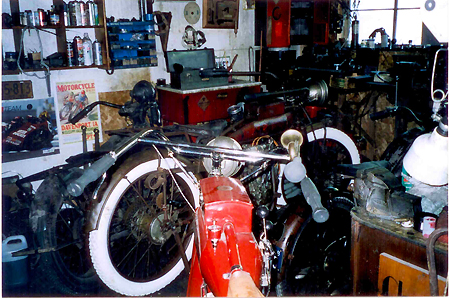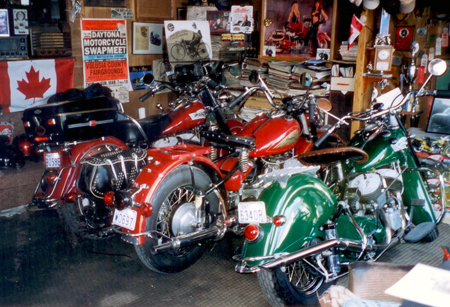 Here is a tribute photo to Ontario Indian guru, the late Charley Mahoney.

Next eight images are from the Old Bastards VMC rally South of Ottawa in Sept. 2013. CLICK ON THUMBNAIL IMAGES IF YOU WISH TO SEE THEM ENLARGED

First shot is of reknown Indian restorer Fred Crawford and his wife Marilyn, an officer of the club, with their rides: a 1941 Scout and a 1947 Chief. Seems they rode these all the way to the West Coast a few years ago for a charity event, averaging 400 miles per day! (There are closer shots of Marilyn's Scout in the Scout page of this site).

Next at the rally Barry Brown, another internationally famed restorer of old motorcycles, brought and fired up his Crocker. If you look closely you will see it has a 4 speed H-D gearbox. It reved up much faster than a Knucklehead and sounded like a modern Victory. Impressive, although it vibrated intensely at those high rpms.





On the next day Barry rode his 1927 Henderson sidear outfit and was giving a few "demo rides" to passengers around the field. Despite the rust this old beast starts and runs fine. The vintage period sidecar is a nice touch.






There were other nicely restored and ridden Indian Chiefs at the rally, including this blue one and the red and black one:



Here are some photos I took of Indians at the 2017 Canadian Vintage MC Group annual rally (click on thumbnail image to see larger image in new window):
The first 3 shots are of a dark green Scout ex New Zealand owned by Bert French. The vertical shot shows in the foreground a red 1948 Chief bobber built by Harvey McLeod and Art Currie of Guelph, Ontario, and in the background a two tone blue 1948 owned by Paul Hunber of Niagara, and Bert French's green Scout behind that. (Paul's Chief is also visible in the background of the 3rd shot of Bert French's Scout.) Next we see a 1946-48 red Chief with a nice tan colored dual seat. Then two shots of a pre-war Chief , also red. Then in "triple vision" the very nice McLeod-Currie bobber here showing off its left rear. I used Photoshop to see what it looked like in different colors, hence the metallic or candy red, copper and the purple. The actual bike is red as can be seen in the vertical shot. Looks great in any of those colors. Finally in the last three shots is a Scout painted Caterpiller Mohave Brown and owned and built by Travis Bartlett of Ancaster Ontario. My apologies to those owners I did not meet to get their names.
Tricycles, Specials and Police Bikes
Before WW II Indian sold a trike which was called a Dispatch Tow, mostly sold to service stations for use by mechanics sent to fix semi-disabled cars, and if they could not repair fully on site, but were able to get the car running, they drove the car to the service station and towed the trike behind. That is what the big brace over the front fender is for. I suppose if the car would not run they called a tow truck for the car and rode the trike back to the station. Here is an unrestored but original shot at Oley PA by me in May 2012.

Next are a couple of views of a nicely restored (and not over-restored) 1940 police Dispatch Tow trike, followed by a fire dept. one from a few years earlier, with Scout engine and forks.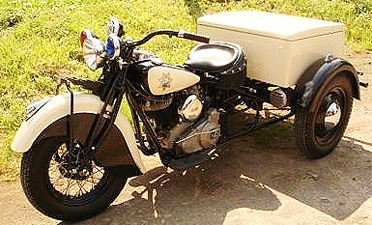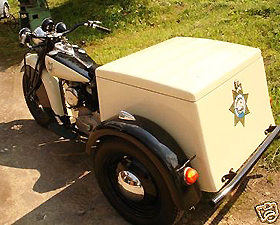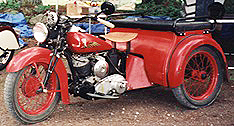 After WW II with the flathead V-twin Scout engine discontinued, a few trikes were made for police using the Warrior engine. This one an ex-Detroit Police trike seen at Oley PA in May 2012. It was found in an auto wreckers or a dump somewhere in Michigan. Owned and brought back to life by Wayne Lensu.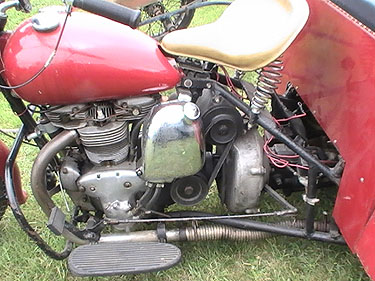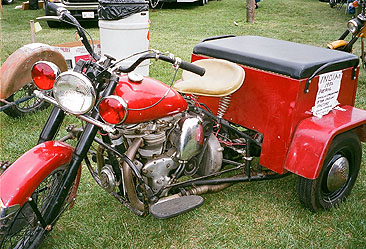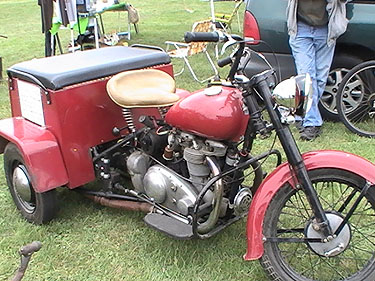 1945 Police Chief
I saw one like this (same color too) beside a police station in Greece sometime between 1973 -80 but it was in rough condition. Very few Chiefs were made in 1945.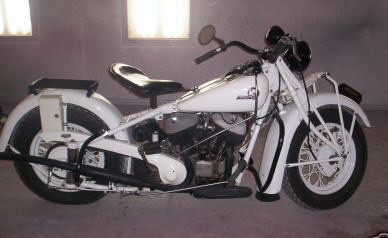 1930's Police Four in NY state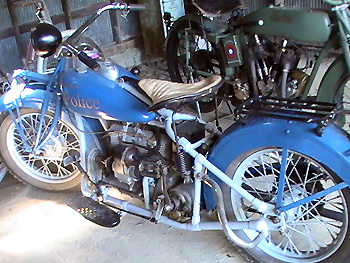 Next is a similar police Four, and this is definitely a 1933.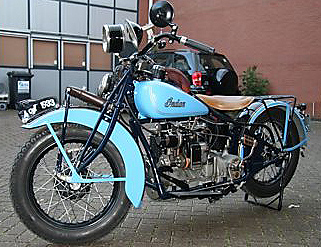 Roswell New Mexico Police Chief from 1947 so-called alien flying saucer crash investigation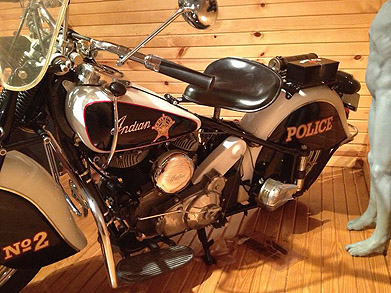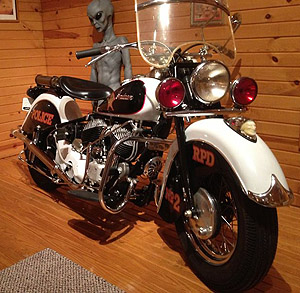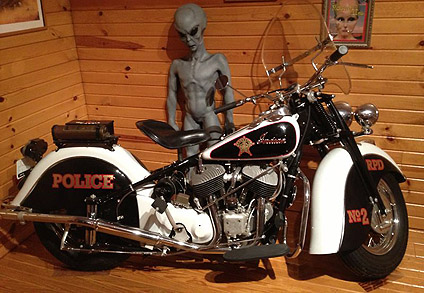 This Chief was built in 1946 or '47. Note how the skirted fenders and chain guard, and the different front end gives it a very difference appearance than the 1945 Police Chief in white paint above. This one was in a museum in Roswell. It was on Ebay Fall 2012. If anyone is really interested in aliens and UFOs, including the Roswell saga, and the Rendlesham forest incident over 35 years later in Britain (albeit involving mainly US Air Force men at their Bentwaters-Woodbridge base there), and many other incidents and aspects of the UFO phenomenon, and has not already got a frozen mind on the subject either True Believer in abductions by aliens or total Cynic, I spent 35 years researching and writing a book about it. It ended up at almost 500 pages. The Foreword is by world renown and respected UFO expert Nick Pope (formerly in charge of Britain's real X files dept.) You can buy the book (softcover, inexpensive) at Aliens and UFOs: Physical, Psychic or Social Reality? Makes a good Xmas or birthday present for smart people with enquiring minds.
THANKS TO EVERYONE WHO HAS SENT PHOTOS OF THEIR INDIANS, STORIES, INFORMATION and CORRECTIONS. New material is always welcome and appreciated. If anyone recognizes their bike in this site please let me know so I can put your name in as owner. email author and web designer
This site is not the official site of the makers of the current lines of Indian motorcycles, POLARIS INDUSTRIES (V twins in the USA) - They are at www.indianmotorcycle.com - nor INDIAN MOTORCYCLE LTD. (4 cylinder in Edinborough, Scotland)